Meritas Aura Resort, Lonavala
Savor the perfect blend of taste and ambiance at our restaurant in Lonavala. Our menu offers a variety of delicious local and international dishes, crafted from fresh, high-quality ingredients. Whether it's a romantic dinner or a casual meal with friends and family, our cozy and inviting atmosphere will make your dining experience unforgettable. Come and indulge in the ultimate culinary journey in Lonavala.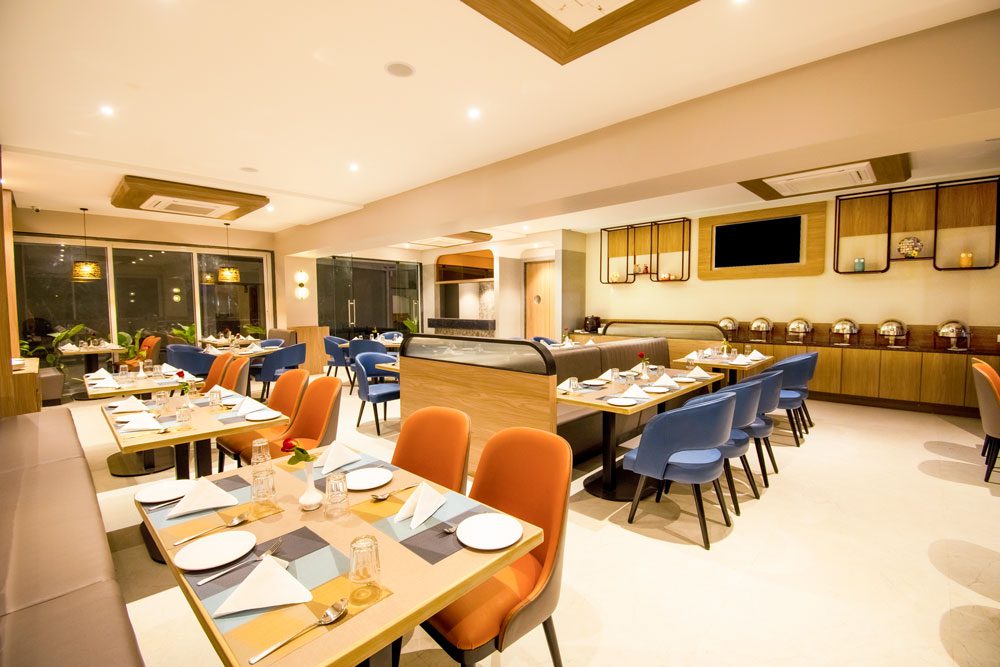 Meriaur - Multi Cuisine Restaurant
The dining area at Meritas Aura Resort in Lonavala offers a serene and elegant atmosphere for guests to enjoy their meals. With ample natural light and tasteful decor, the space is designed to create a comfortable and welcoming ambiance. The menu features a range of delicious dishes from local and international cuisines, prepared by skilled chefs using fresh and high-quality ingredients. Guests can choose to dine indoors or outdoors, enjoying views of the surrounding landscape while they savor their meals. Whether it's a romantic dinner for two or a family gathering, the dining area at Meritas Aura Resort promises to offer an unforgettable dining experience.