Meritas Picaddle Resorts, Lonavala
Banquet & Conference Halls in Lonavala
In Lonavala, there are 4 banquet and meeting areas with diversified banquet hall options that are perfect for planning lavish conferences, corporate and social gatherings. With our expertise in events organization, we guarantee success in every event whether it is a seminar, party, private gathering or even a wedding!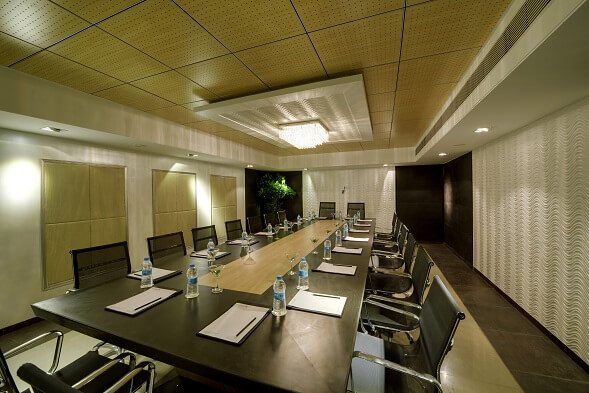 Designed to accommodate up to 15 guests in a board room set up, this is the perfect venue to conduct your meetings or conferences.
Situated on the 1st floor of the South Wing having an area of around 1,250 sq. ft. is a suitable venue for small parties or conferences.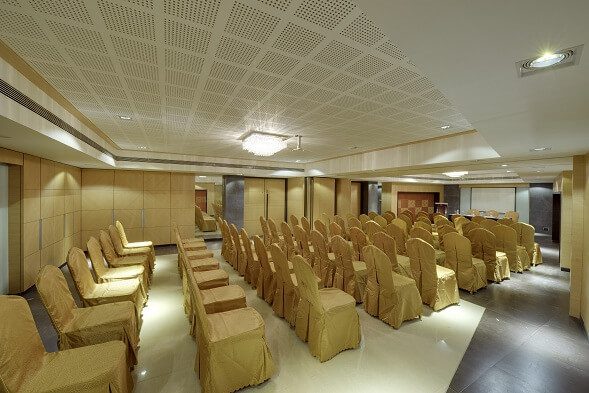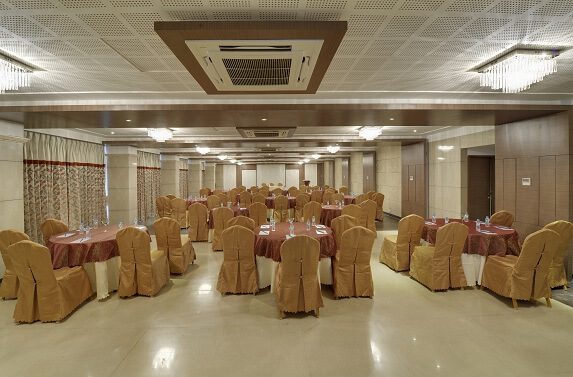 The 2000 sq. ft. banquet hall, located in the East Wing is ideal for wedding receptions and events.
Party Lawn: Open Area Banqueting
Being superbly located between the pool and the water park, the courtyard space has all the right elements for the perfect wedding or celebration. The venue can accommodate up to 300 guests and has a separate space for the buffet set up and a live kitchen, you can be assured of some delicious and piping-hot dishes ensuring all your guests are taken care of.